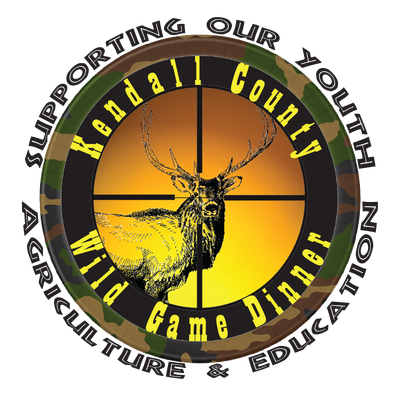 The Kendall County Wild Game Dinner that was scheduled for November 7th, 2020 was postponed. We hope to hold the event again next year. We appreciate everyone's support in the past. If you are still willing to help support the youth and youth programs of Kendall County please go to our facebook page by clicking on the following link and donate:
https://www.facebook.com/KendallCountyWildGameDinner/
Here is what to expect for the next event!
At the Kendall County Wild Game Dinner, you can expect everything from Axis, Alligator and it's probably bacon wrapped, sizzled, seared or sautéed! And, for those who prefer the conventional cuisine, we've got you covered. We have 20 cook teams returning each year and as we've always said, our cooks are the backbone of this event. They are the reason that we draw the huge crowds year after year, "This group can cook"! The fantastic food, amazing auction items, games, vendors, there is something for everyone at this exciting event.
The event was started in 2011 under the guidance of Beca Short and Karen Daly with a vision of sharing great food with our friends and neighbors, and with a mission to give back to our area youth. When we say "we do it for the kids". know that we mean it.
Kendall County Wild Game Dinner has become a standalone 501(c)(3) with a community minded Board of Directors committed to the event and youth. To date, we have awarded scholarships to twenty two (28) college and technical school bound students from the Boerne and Comfort school districts, including private and home schools. This year, six students were each awarded a $3,000 scholarship. Our goal is to distribute 90% of the funds raised each year to our youth through scholarships, leadership programs, 4-H, FFA and agriculture related projects and capital improvements! "We are here to help!"
By now you realize, we throw a great party, have tons of fun, cook some amazing food and raise a bunch of money for the kids! We hope you will join us on November 7th at the Don Strange Ranch located at 103 Waring Welfare Rd in Boerne Texas. Gates open at 4:00pm. Tickets can be purchased at the gate for $25.00 (CASH ONLY). We will begin serving at 5:00pm.
Download the 2020-2021 Kendall County Wild Game Dinner Scholarship Application below.